Earth v Sky (opened by the Lord Mayor of Sydney 24th April 2012)
commissioned by the City of Sydney
site: Bicentennial Park, Glebe, Sydney Harbour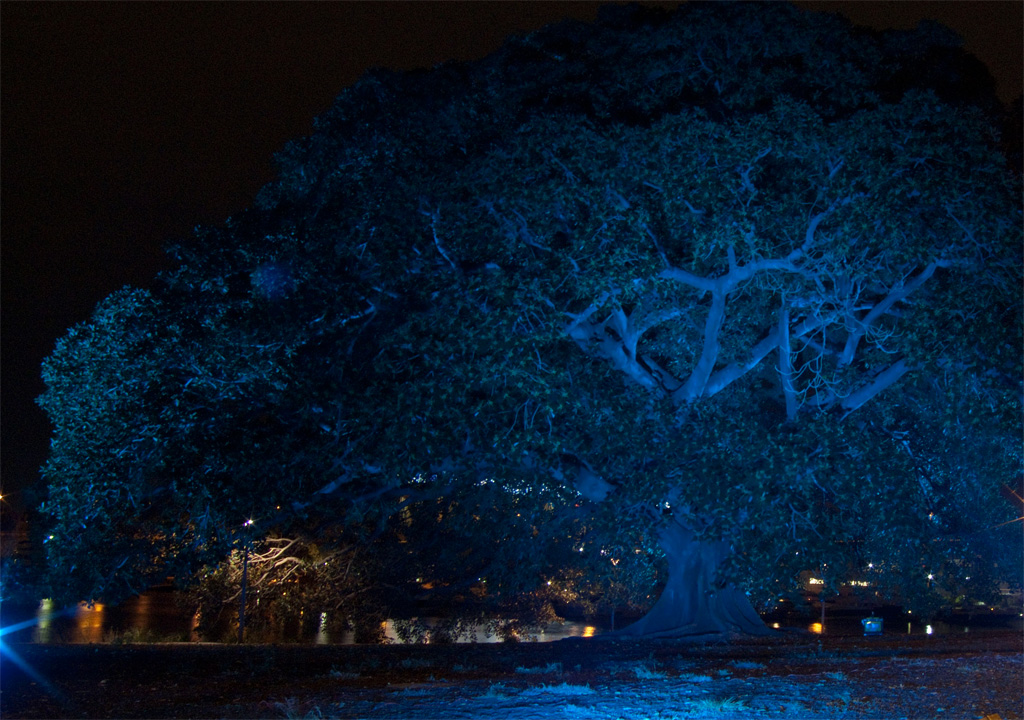 This environmental art installation, centred on Glebe Point's magnificent Moreton Bay fig trees, explores the relationship between earth and sky through light and colour.
Lights bathe the trees in their own ever changing 'opposite twilight' for just over an hour each day after sunset. To achieve this, a world first custom-built colour-sensitive system continuously samples, then inverts, the colour of the evening sky, rendering the trees light-articulate.
Ribbons showing colours generated over two separate evenings
Power to this installation is sustainably offset by the City of Sydney's first wind turbine. As the earth seeks to balance the sky through colour opposition, the turbine seeks to balance the electrical power used that makes this opposition possible.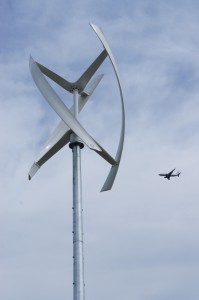 Unveiled 24th April 2012 by Lord Mayor Clover Moore MP
http://www.youtube.com/watch?v=7gPePpsOVbQ
Materials: electronics, lights, cam, wind turbine
Dimensions: 15m high x 50m x 40m (plus turbine)
Thanks to Mr. Snow at the House of Laudanum, and also to Robert Largent (Manager, Design Assistance Division, Key Centre for Photovoltaic Engineering, UNSW) for their assistance.