Sonic Wells (Cork/Sydney) (2008)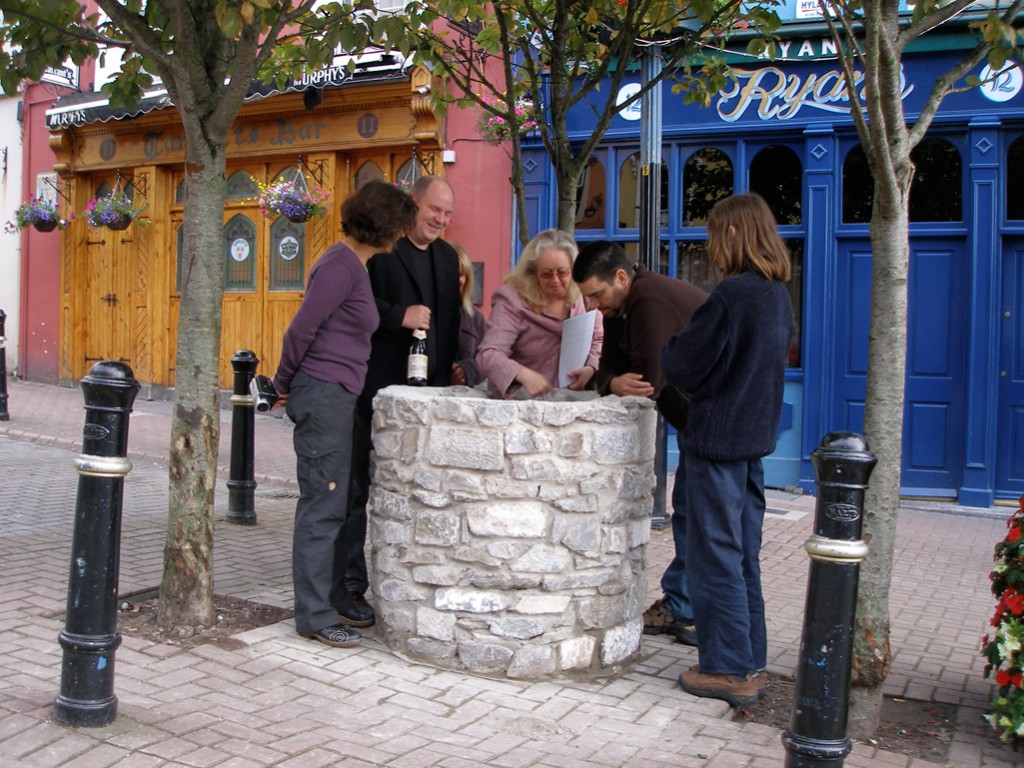 Wells, water holes, hot springs and billabongs were until recently central meeting points for communities worldwide.  'Drawing' on this global history, Allan Giddy is testing pairs, or groups, of 'sonic wells' that communicate with 'sister' wells elsewhere in the world.
Each well collects ambient sounds which, transmitted live, are emitted from its sister well(s).  Thus people seated around one well hears live audio as it is incident at its sister well and vice versa, enabling two or more communities to communicate with each other.
These wells themselves become contemporary gathering places, mirroring both the history and the nature of the well, and expanding its potential by connecting geographically separated communities in collective sound scapes.
Sonic Wells – 2nd stage connecting Cork, Ireland and The Rocks, Sydney (2008)
The 2nd stage of the Sonic Wells project connected people in Cork, Ireland with the Irish diaspora in Sydney, under the umbrella of the 'Cork Harbour Project'.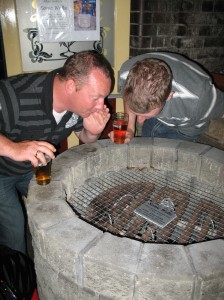 One well was constructed outside Ryan's Bar on Cork Harbour, and another on the northern forecourt of The Mercantile Hotel at The Rocks, Sydney Harbour – each location being the nearest 'watering hole' to the major embarkation / disembarkation point (respectively) for Irish immigration to Australia in the 20th century.
The project operated daily from 6-9am and 4pm-midnight daily (Sydney time) for 3½ weeks in September-October 2008.
Materials: stone, electronics
Dimensions: 12,754 km